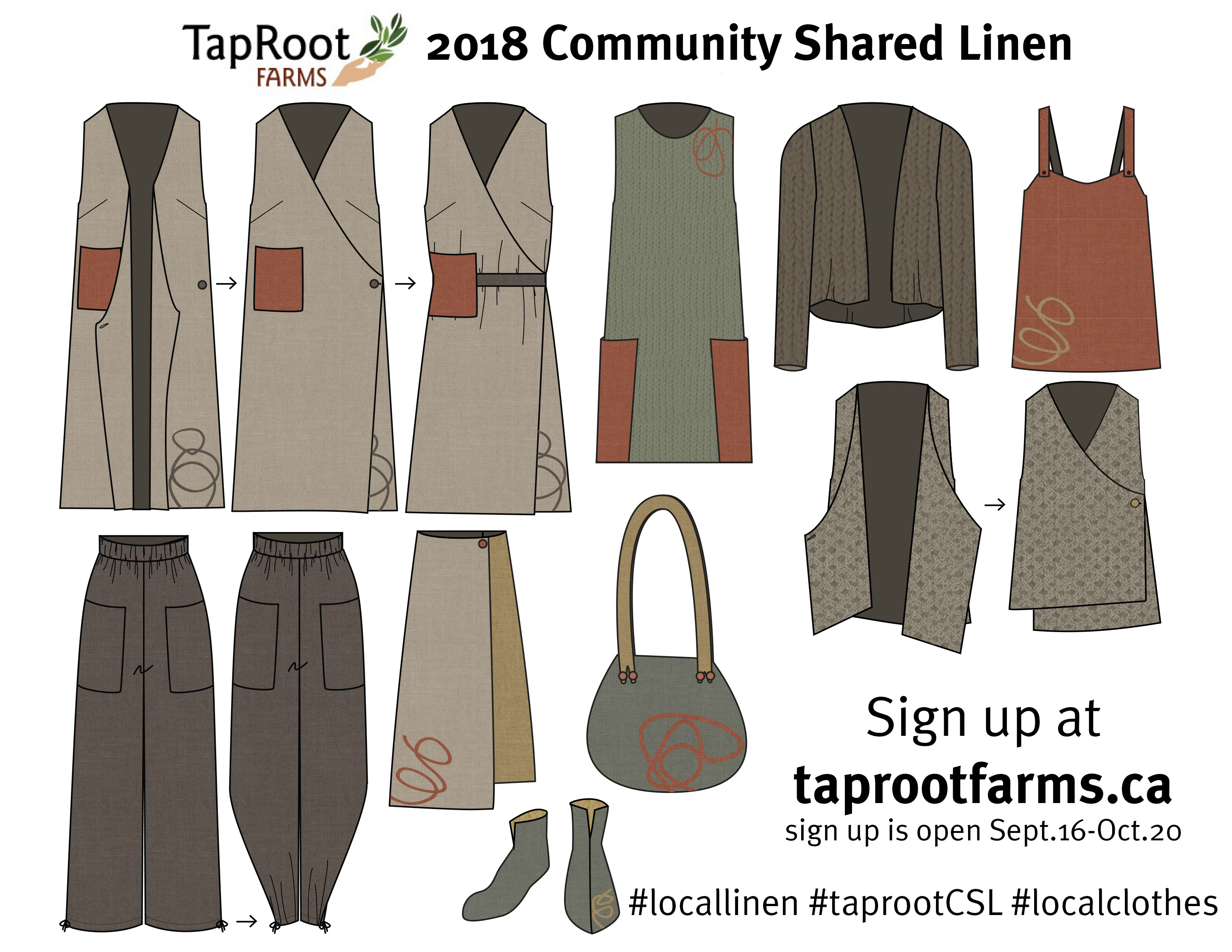 17 Sep

2018 Community Shared Linen

We are so excited to launch our Community Shared Linen (CSL); an opportunity to support a localized small-scale textile industry from seed, to fibre, to final piece. Join us on this journey by investing in a year-long share of linen garments, accessories, and household items. Your share will be directly supporting local linen production, artisans and craftspeople in Nova Scotia.

Here are some of the items you can receive with your investment in a share! If you are interested in learning more please click here!